Dauntless is an upcoming single-player/co-op action free-to-play RPG developed by Phoenix Labs for the PC. The game is currently in closed Beta access. The release date has not yet been announced. Founder packs are currently available on the Official Site. This wiki is a collaborative resource for the game and is maintained by the contributions of the fans. Feel free to use our Discussions to discuss gameplay. All editors are welcome. Come join our community!
A cataclysmic event has torn the world apart and dinosaur-like Behemoths have been set upon the earth. Players will need to collect resources, craft weapons and take on the role of Slayer. String powerful combos with deadly strike to take down the enemy. Both the weapons and the Behemoths feed on aether energy resulting in a display of elemental blasts and amazing effects. With dozens of monsters available of varying difficulty, learning how to hunt and take down your prey is detrimental to success. Use different weapons including hammers, axes and swords for different abilities. There are hundreds of craftable items that can be mixed and matched for powerful attacks and bonuses. Read More...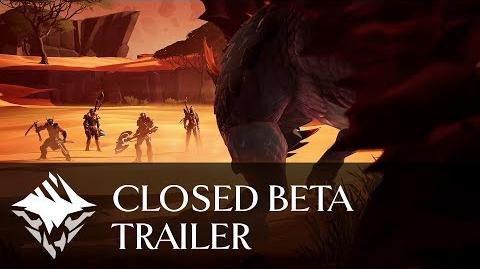 Ad blocker interference detected!
Wikia is a free-to-use site that makes money from advertising. We have a modified experience for viewers using ad blockers

Wikia is not accessible if you've made further modifications. Remove the custom ad blocker rule(s) and the page will load as expected.